At Exeter Subaru, we want to keep it Simple to get into your new Subaru. Find out how the trade-in value of your car without leaving your home.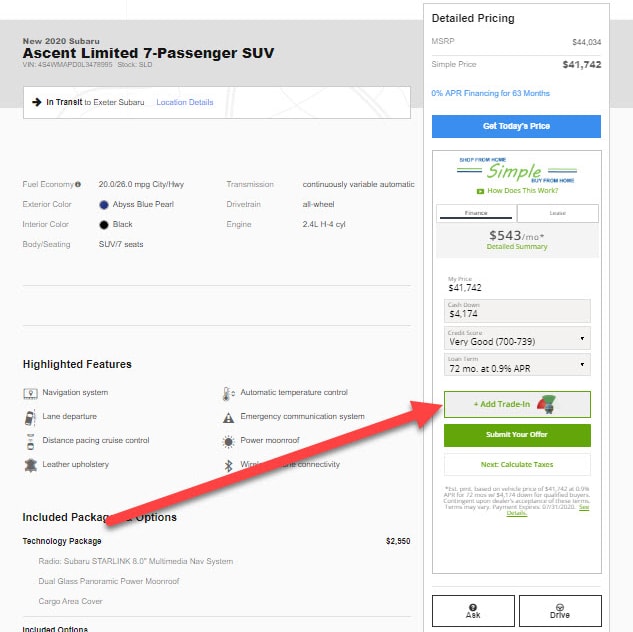 Step 1: Find your dream Subaru.
Shop our inventory. When you have the vehicle's detail page open...
Find Your Vehicle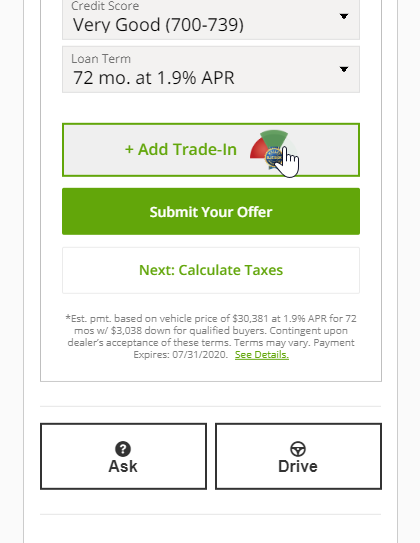 Step 2: Click the Add Trade-In Button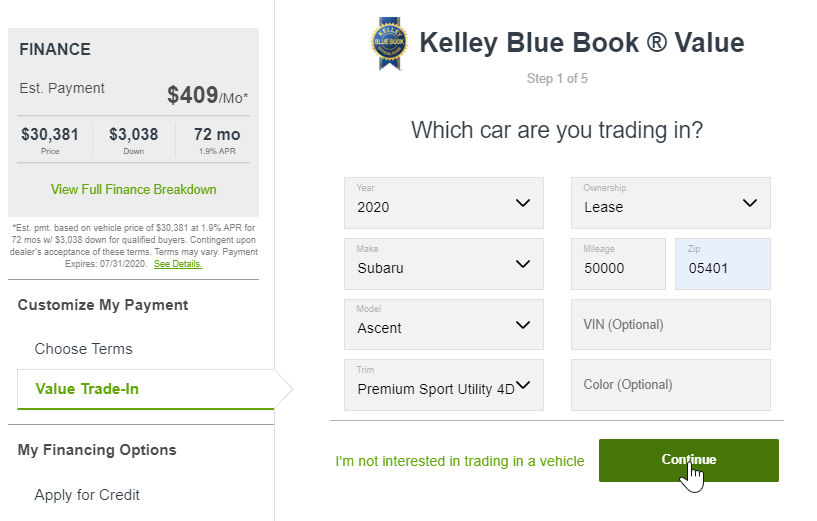 Step 3: Tell Us About the Vehicle You'd Like Valued.
Note: VIN and Color are optional and not required for valuation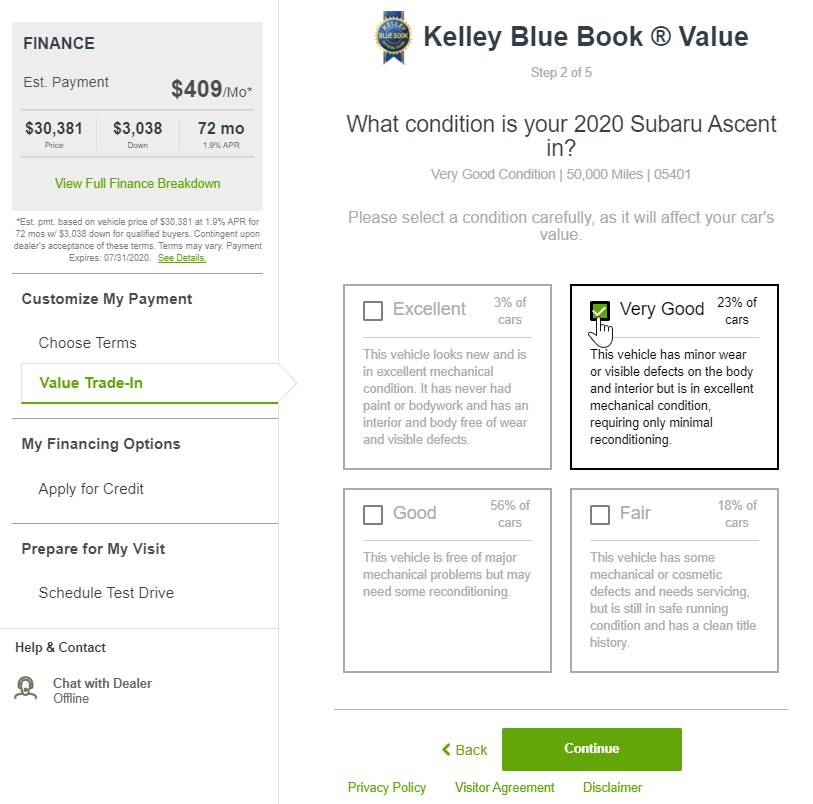 Step 4: Select Your Vehicle's Condition
...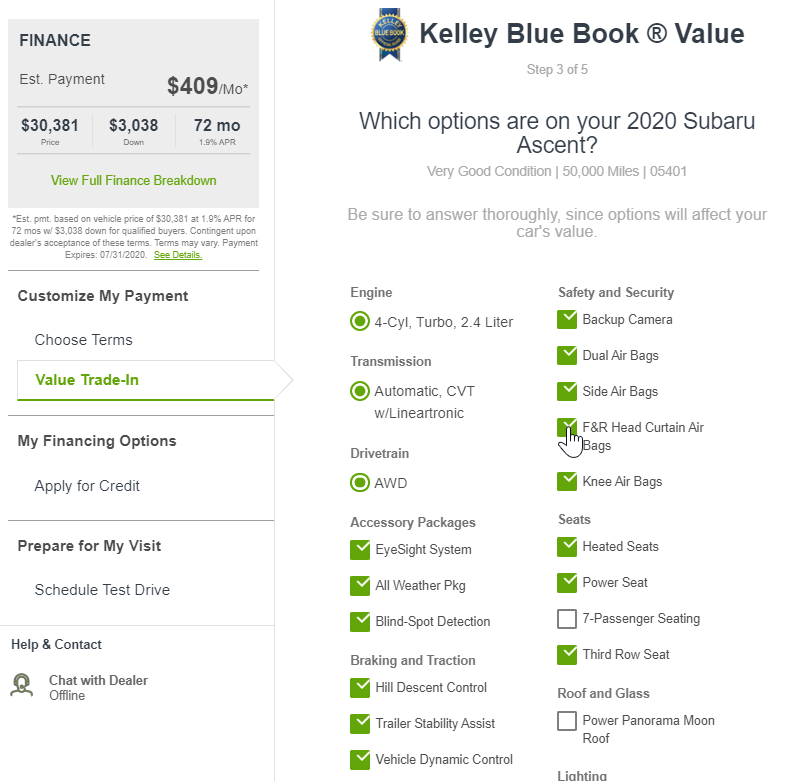 Step 5: Select Your Vehicle's Options
​...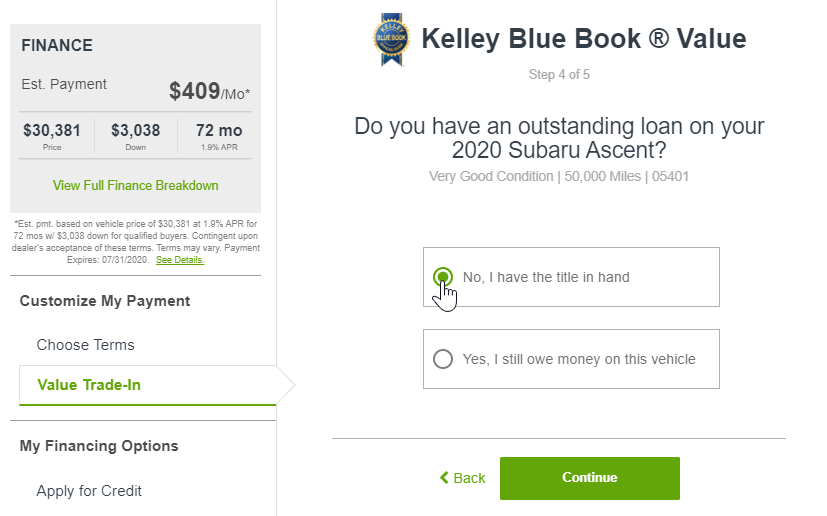 Step 6: Let Us Know If You Own Your Vehicle Outright.
​...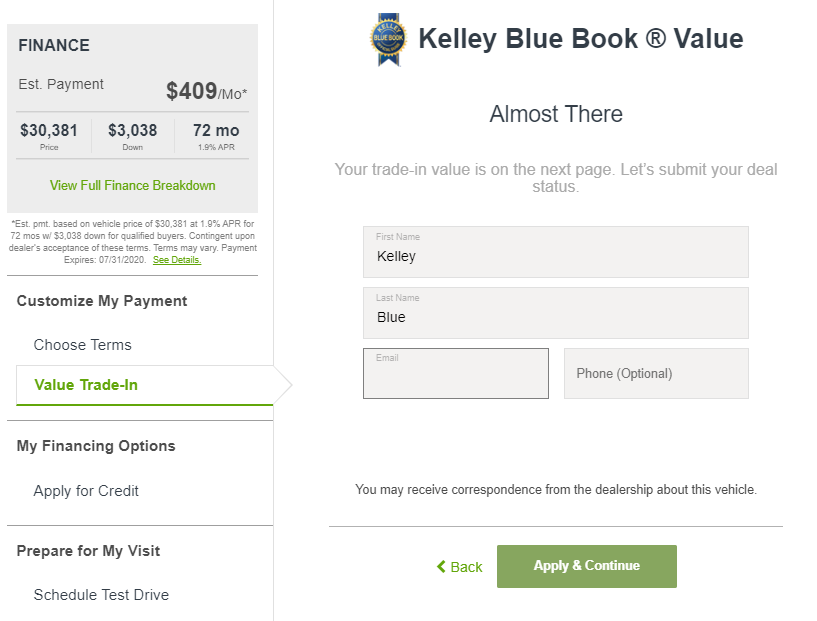 Step 7: Let Us Know How to Get In Contact With You
​...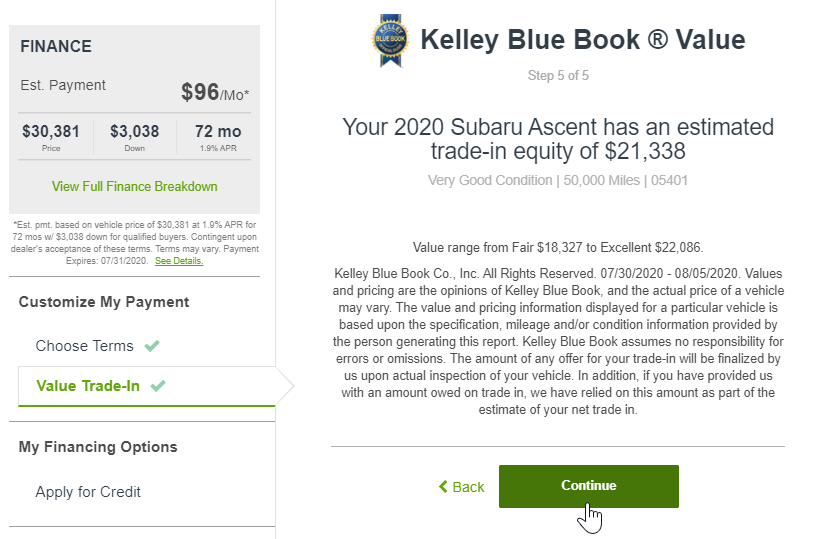 Get Your Valuation!
​...