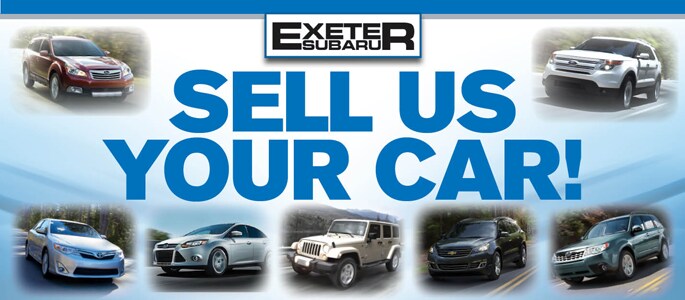 We Want Your Car

Exeter Subaru is looking to purchase any and every pre-owned vehicles and would like to appraise your car and make you an offer. We will purchase Subaru's as well as other brands.
It is intended to provide you with a quick sale while helping us keep up with the demand for used vehicles.



We will handle the bank payoff for you and wait for the title which makes things easier for you as well.




This is not an attempt to get you to purchase a new car from us (If you would like to, we would of course be glad to help with that). We constantly need used cars to sell on our lot. Please call us at (603) 778-0300 or complete the form to the right and we will get you more information.
* Indicates a required field