Service Drop Box

We know that sometimes you just can't get here during our service department's business hours. That's why we allow you to drop off your vehicle even when our service department isn't open.

Just fill out the form on the envelope, place your vehicle keys in the envelope and then place the envelope through the slot located on our Service Door.


Here are some tips to make sure your experience with Service Drop Box is a good one:


Be sure you bring any coupons you plan to use and place them in the envelope with your keys.
Remove anything you'll need while your car is being serviced from the key chain or vehicle (if any) that you are placing in the envelope--house key, work key, gym club membership tag, E-Z pass, etc.
People tend to take the pens with them or they freeze. Please have one handy just in case.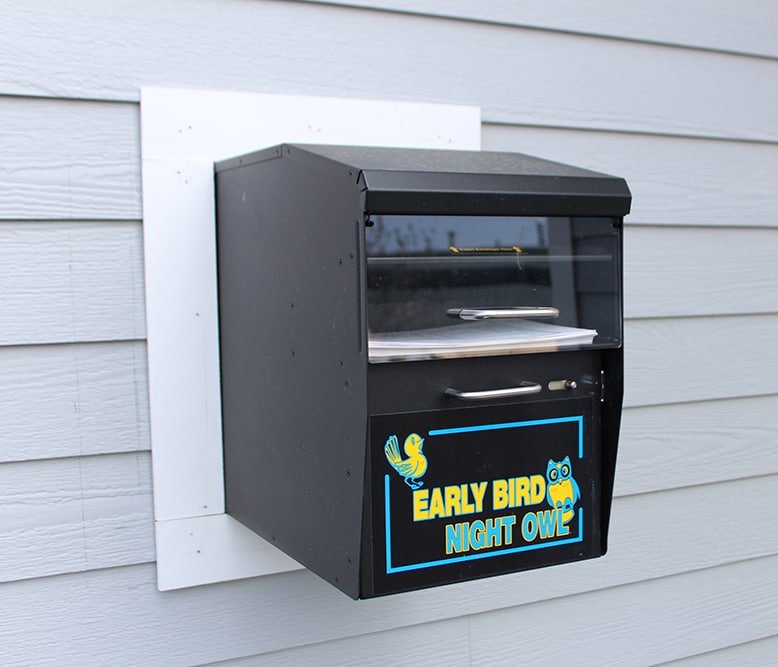 Hours:
Monday

7:30am-5:30pm

Tuesday

7:30am-5:30pm

Wednesday

7:30am-5:30pm

Thursday

7:30am-5:30pm

Friday

7:30am-5:00pm

Saturday

7:30am-5:00pm

Sunday

Closed
See All Department Hours
Dealership Hours
Monday

9:00am-5:30pm

Tuesday

9:00am-5:30pm

Wednesday

9:00am-5:30pm

Thursday

9:00am-5:30pm

Friday

9:00am-5:30pm

Saturday

9:00am-5:00pm

Sunday

Closed
Parts Dept. Hours
Monday

7:30am-5:30pm

Tuesday

7:30am-5:30pm

Wednesday

7:30am-5:30pm

Thursday

7:30am-5:30pm

Friday

7:30am-5:30pm

Saturday

7:30am-5:00pm

Sunday

Closed
Service Dept. Hours
Monday

7:30am-5:30pm

Tuesday

7:30am-5:30pm

Wednesday

7:30am-5:30pm

Thursday

7:30am-5:30pm

Friday

7:30am-5:00pm

Saturday

7:30am-5:00pm

Sunday

Closed