What Is A Product Specialist?
After years of hiring the typical car salesman, Exeter Subaru incorporated a strict salesmanless atmosphere in 2005.  That's right - we will not hire any person who has sold cars in their past. In fact, we post our policy in our advertisement when asking folks to join our team.

Exeter Subaru has product specialist's that assist customers in selecting the right car that properly fits their needs.  They do this by listening to the customers wants and needs and providing the customer with the information that they need to make their decision. They, to the best of their ability, try to know each vehicle inside and out to answer any questions you may have.

They're not here to pressure you into buying a vehicle, they're here to help find the right vehicle for you.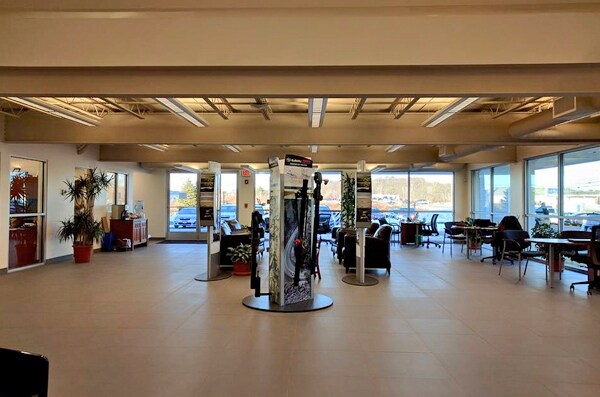 Hours:
Monday

9:00am-7:00pm

Tuesday

9:00am-7:00pm

Wednesday

9:00am-7:00pm

Thursday

9:00am-7:00pm

Friday

9:00am-6:00pm

Saturday

9:00am-5:00pm

Sunday

Closed
See All Department Hours
Dealership Hours
Monday

9:00am-7:00pm

Tuesday

9:00am-7:00pm

Wednesday

9:00am-7:00pm

Thursday

9:00am-7:00pm

Friday

9:00am-6:00pm

Saturday

9:00am-5:00pm

Sunday

Closed
Parts Dept. Hours
Monday

7:30am-5:30pm

Tuesday

7:30am-5:30pm

Wednesday

7:30am-5:30pm

Thursday

7:30am-5:30pm

Friday

7:30am-5:30pm

Saturday

7:30am-5:00pm

Sunday

Closed
Service Dept. Hours
Monday

7:30am-5:30pm

Tuesday

7:30am-5:30pm

Wednesday

7:30am-5:30pm

Thursday

7:30am-5:30pm

Friday

7:30am-5:00pm

Saturday

7:30am-5:00pm

Sunday

Closed