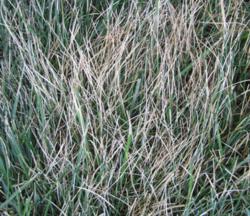 JR Bolduc & Associates a real estate consulting company has spotted red thread a fungal infection in lawns in New Hampshire. This fungus thrives when the weather is wet and humid and we have had both this June. This problem is usually not a major problem but just an unsightly one.
Stratham, NH (PRWEB) June 30, 2012
The problem was spotted by real estate professional Jim R. Bolduc of Stratham NH when viewing a real estate listing. Jim researched the problem by connecting with O'Brien Landscaping of Dover.
[Red thread is a fungal infection that turns the grass blades to…